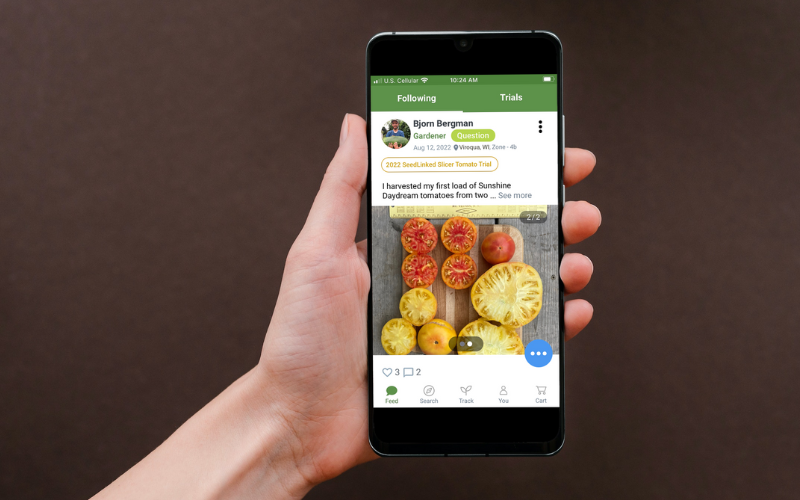 Download the SeedLinked App
Download the FREE SeedLinked app and discover the power of a connected growing community! Available for both Android devices and iPhone/iPad.
On our app you can search for and purchase seeds on the SeedLinked Marketplace, participate in collaborative variety trials while on the go, and post your garden or farm updates, ask questions, make recommendations and learn from others on the Community Feed. This is crowdsourcing at its most delicious.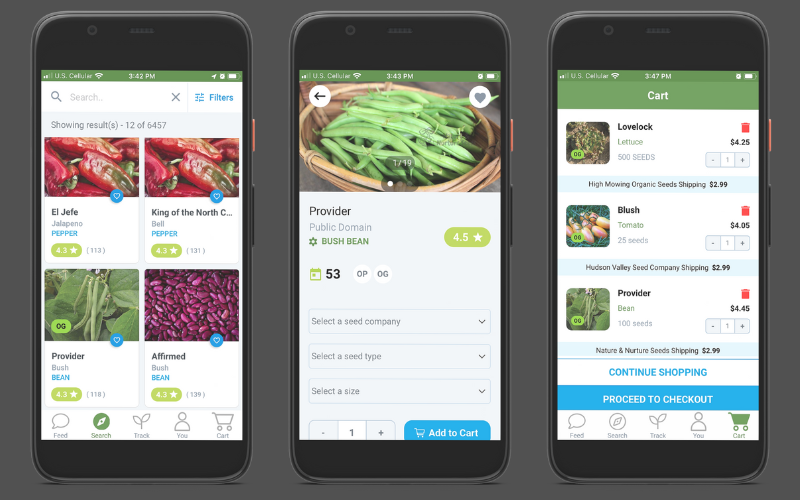 What are growers saying about the SeedLinked App?
"If you are not already using the SeedLinked app I highly recommend it. I have an old apple phone and downloaded the app yesterday and it is so user-friendly, intuitive, and pretty."

-Erin, SeedLinked Collaborative Variety Trial Participant
"I liked using the app for uploading photos in the field. It made it really easy to complete the trial without writing anything down."

-Mark, SeedLinked Collaborative Variety Trial Participant