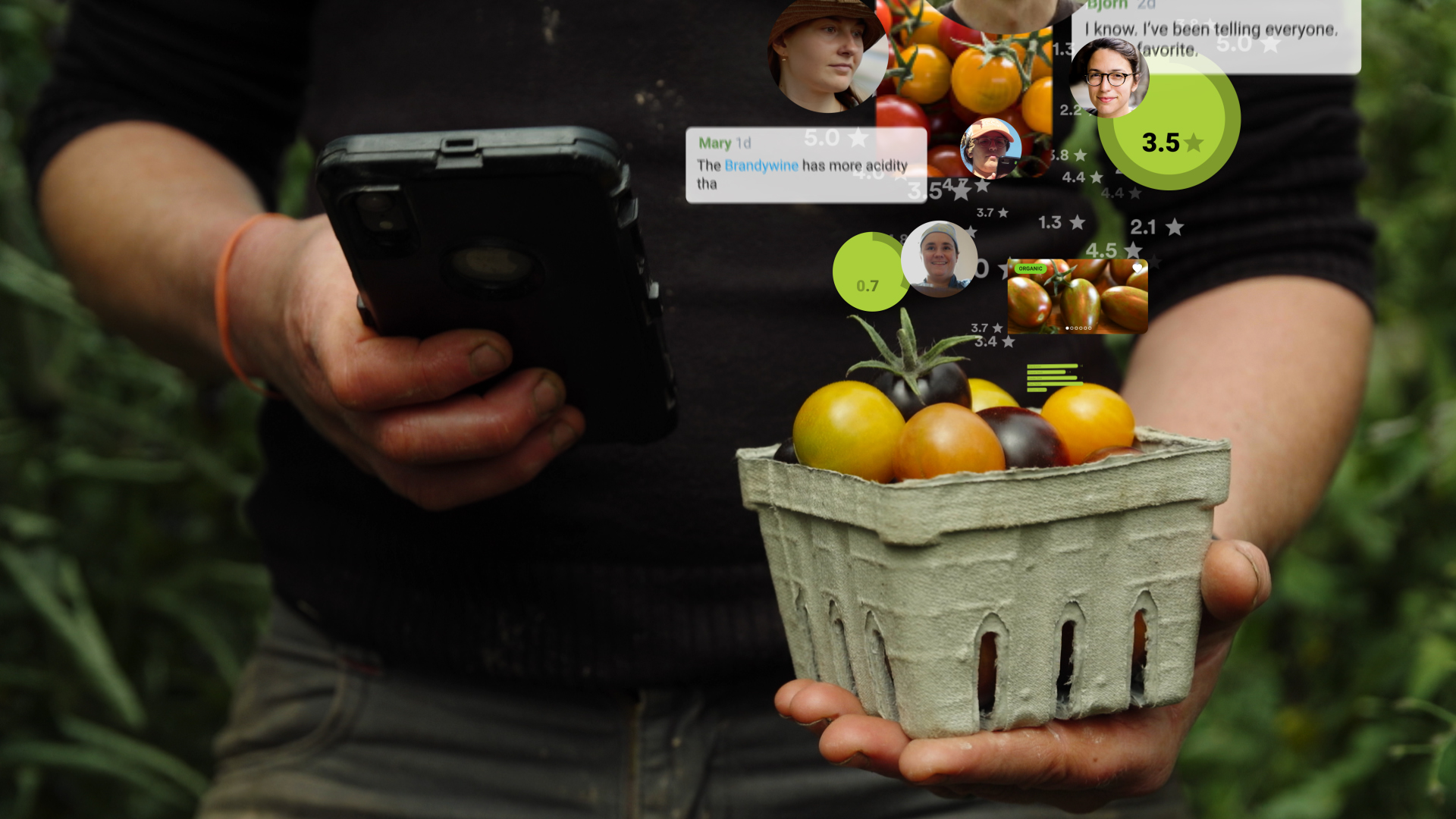 How does SeedLinked work
for Gardeners and Farmers
SeedLinked is for every type of grower – from beginning gardeners to experienced farmers. The platform is built on a foundation of community science and crowdsourcing to help everyone in the seed system grow to the best of their ability. Best of all, anyone can create a SeedLinked account for FREE!
So, how does SeedLinked work for gardeners and farmers?
All types of growers can engage and participate in the following SeedLinked offerings:
Track and review collaborative variety trials and your own plantings. Your feedback is a quintessential part of assessing how varieties perform across a diverse geography and your reviews power our Seed Marketplace. Interested in participating in collaborative variety trials to help grow our collective seed intelligence? Learn about and sign up to participate in collaborative variety trials on SeedLinked! Want to review what you grow on SeedLinked? Learn more here!


Seed Marketplace helps new and experienced growers find the best seeds for their growing conditions. The search has over 100,000 expert grower reviews that can be filtered by hardiness zone, organic, in-stock, and more. When you find seeds you are interested in, you can purchase them from a dozen seed companies on our site. The Marketplace currently has more than 3,000 in-stock varieties, of which 1,200 are organic.
The Community Feed is a place for all growers to ask questions, share expertise, and build community. You can follow other growers, varieties, crops, and more. Check out the Feed here!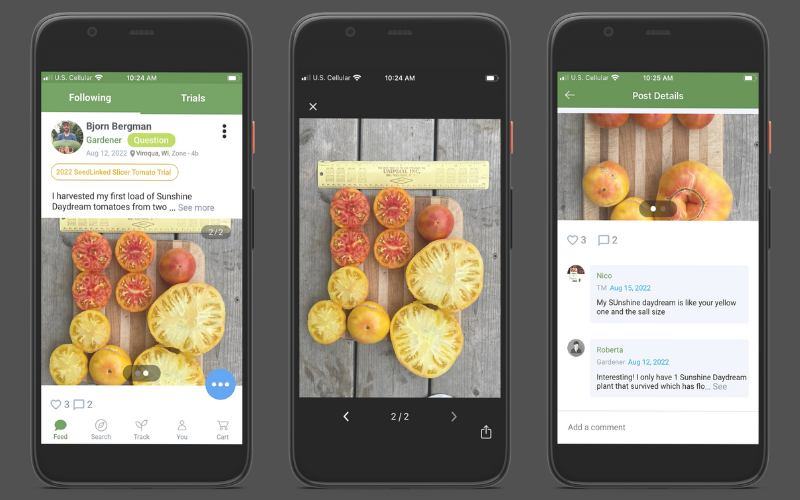 Want to grow with us?
Here are seven ways for you to join SeedLinked in our quest for a more collaborative seed future:
Search for and purchase seeds on the SeedLinked Seed Search & Marketplace
Tell your gardener/farmer friends about SeedLinked!
"SeedLinked plays such an important – indeed, critical – role in helping gardeners and farmers make wise variety selection choices for their particular areas. The tool, the support, but – especially – all those taking part in the trials and reporting findings are providing an invaluable service to our food security for today, and for the future."
– Craig LeHouiller, Author of 'Epic Tomatoes' and co-leader of the Dwarf Tomato Breeding Project