Hooray! The SeedLinked Community Feed (aka 'Feed) is now live on our web platform and mobile apps (Apple Store and Google Play). We invite you to log in and make a post today! This brand new SeedLinked feature is a culmination of years of work to help connect the dots between the Seed Explorer and Track tab on our platform.
On the Community Feed you can:
Since the creation of the SeedLinked platform, we have envisioned adding the Feed to create a space for open discussion among gardeners and farmers to ask questions, share updates, make recommendations, and post photos. To begin with, each collaborative trial that you are part of on SeedLinked will have a feed where you can interact and learn from other trial participants. We invite you to be part of the conversation!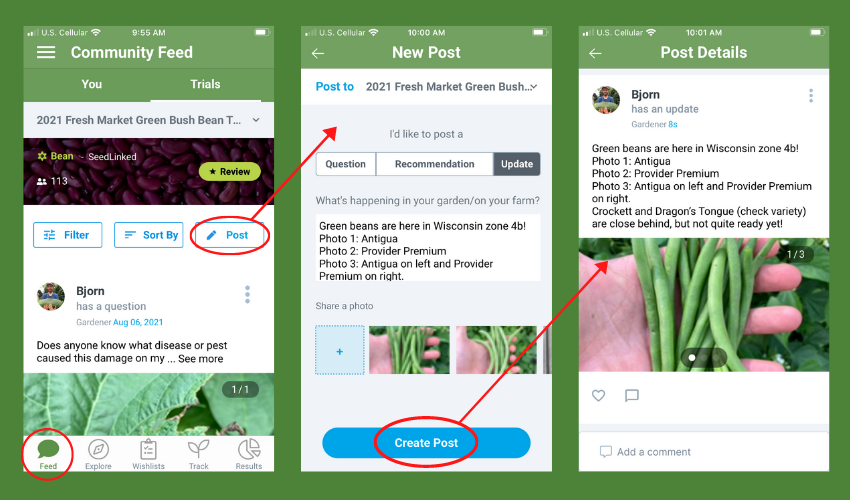 Want a video tutorial of how to get started with the Community Feed before you dive in? We have you covered! Check out the walkthrough tutorial below.
Thanks for learning all about the SeedLinked Feed! We encourage you to log in, make a post, share photos, and like/comment on other people's posts. When you participate in the feed, you are helping build community on SeedLinked!
With any new feature, we always expect a few issues here and there. If you find an issue with the Feed, please share it with us at feedback@seedlinked.com We would love to hear from you!
Happy posting and growing!
Published 8/13/21