The team behind SeedLinked has been working hard overhauling the SeedLinked app adding a number of new features while making it more grower friendly. We're excited to announce that the newest version of the app is here!
SeedLinked App now has Seed Marketplace
The most significant app update is the addition of the Seed Marketplace (United States only). That's right! The SeedLinked community can now shop for seeds from 13 seed companies on the app using performance data to help you find the best seeds for your growing conditions.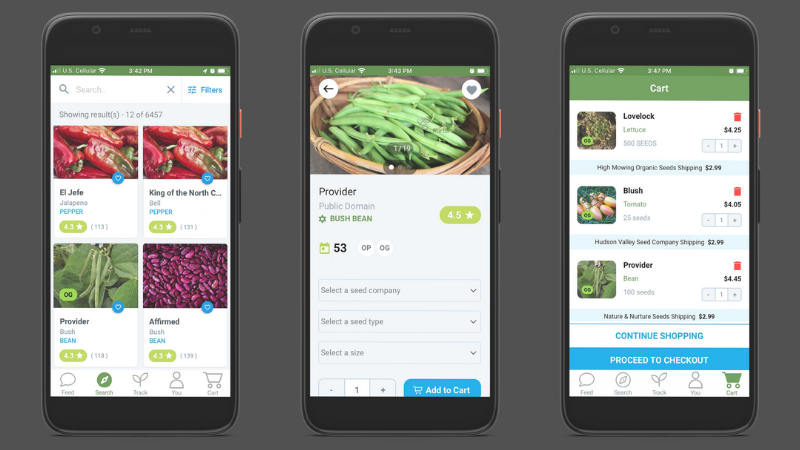 Additionally, we changed the location of a number of features on the app, and we want to give you a heads up as you navigate the new space! Learn more about all the changes below.
Notifications
First of all, the SeedLinked development team moved 'Notifications' from the upper right on the app to part of the 'You' tab.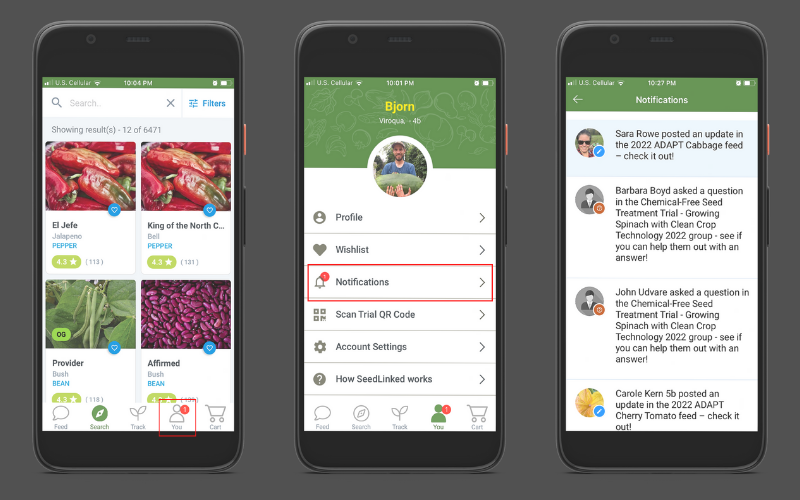 'Results' tab
Next, we made an effort to make space for the 'You' and 'Cart' on the bottom menu so we moved Trial 'Results' tab to the 'Track' tab.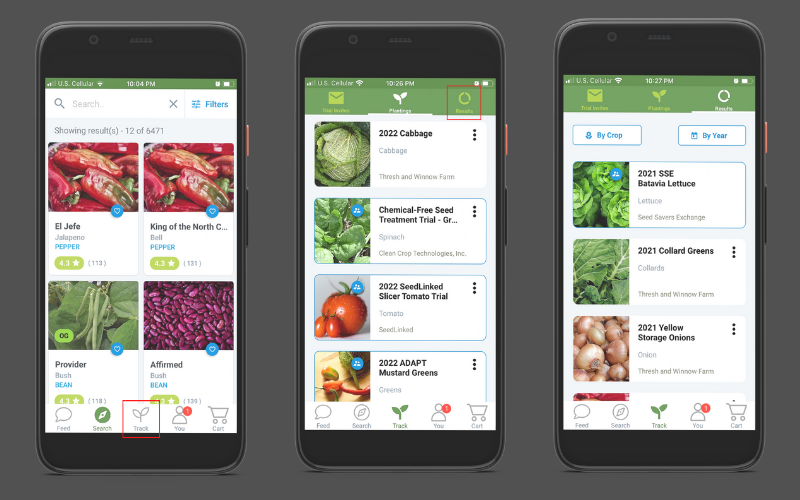 Wishlist function
We moved the 'Wishlist' function from the bottom menu and is now nested under the 'You' tab.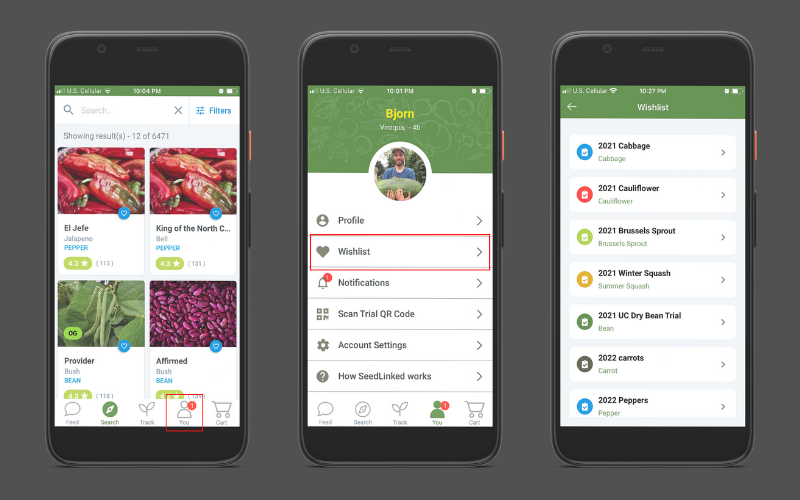 More languages on the SeedLinked App
SeedLinked is catching on in other countries! As a result, we are actively translating the platform into a variety of languages. With this version of the app, we added French, German, and Italian as language options. In the near future, we will release a version of the app in Spanish. It is so exciting to have a growing community using SeedLinked.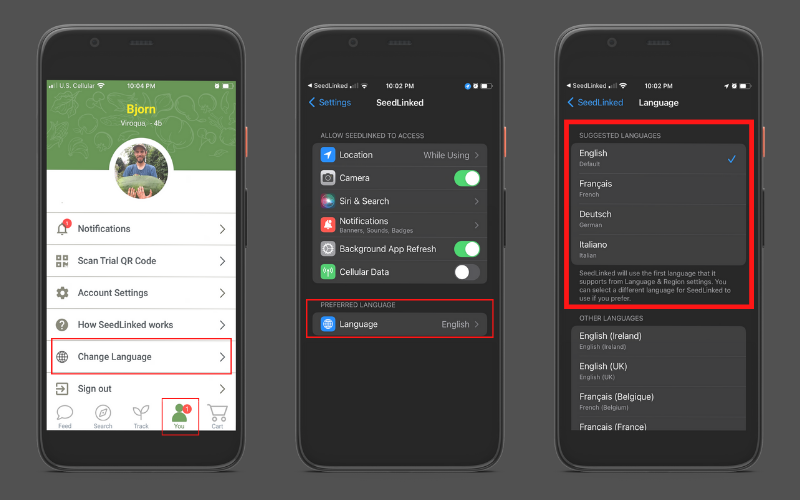 Finally, we fixed a number of app bugs that many of you have alerted us to. Big thank you to each one of you who has taken the time to reach out and report bugs and/or suggest ideas of how we can improve the app. It helps so much!
Speaking of, if you notice a bug in the new app, let us know! Email us at feedback@seedlinked.com with what went wrong along with the model of your phone/tablet. Thanks in advance for helping us make the app even better.
Happy growing!


Updated 6/8/22